I AM SIGMA


I AM SIGMA, yes, a SIGMA, the summation of all things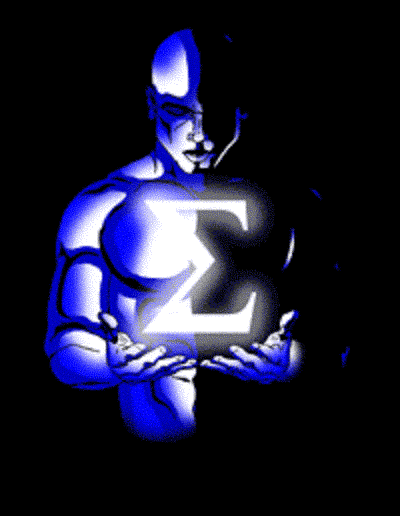 I can not be restricted because my soul, it soars on the wings

Of a dove, no better love, than that of Phi Beta
Other organizations have tried, but there's just nothing greater...

I AM SIGMA, a mighty Sigma, so please don't believe the hype
For I am way too versatile to be held by a stereotype...

I come light, I come dark, I come in all different shapes and sizes
I'm constant, like the sun setting in the west, or in the east where it rises...

"The founders of this wondrous band in numbers though were three"
Chose eloquently, "Culture for service and service for humanity"

As our motto, a way of life, that the others failed to see
Which made us, Phi Beta Sigma, a part of the "Inclusive We"

And to complete this fellowship that was clearly sent from up above
To our consitution, our founders added a bond of "Sisterly Love"...

A bond that some hate, yet they try to duplicate
What they see, they can't be me, because they've never had the key

I AM SIGMA, truly a Sigma, with a bond unlike any other...
I AM SIGMA, Thank God I'm a Sigma, THE TRUE KEEPER OF MY BROTHER.


In Hoc Signo Vinces
Click Image to Enter Site